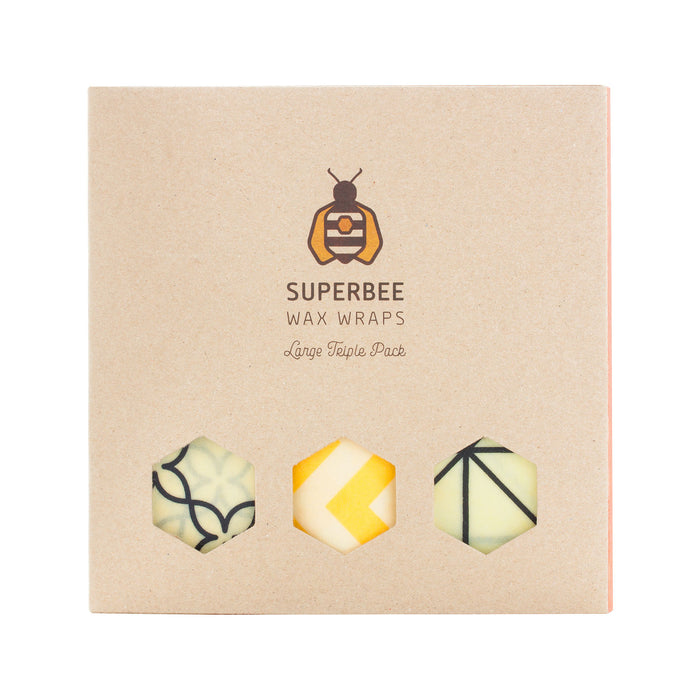 SuperBee Triple Large Beeswax Wraps, Pack of 3 Large Beeswax Food Storage Wraps, Mixed Design
Original price
$0.00
-
Original price
$0.00
The Triple Large Pack contains three kitchen favourites, the Large SuperBee Wax Wrap (33 x 33 cm). The large Wax Wrap is a kitchen hero, wrapping sandwiches, covering salad bowls, storing half a watermelon and much, much more. Bee creative!
SuperBee Wax Wraps are an eco-friendly, long-lasting alternative to plastic wrap. They easily cover food and dishes, forming a tight seal to keep your food fresh, clean and safe without any waste.
Our award-winning beeswax wraps are ethically handmade, sustainable, high quality and certified food safe. Plus, they're antibacterial, washable, reusable and compostable.
Our Wraps are handmade from:
100% Organic GOTS certified cotton
 
Beeswax
 
Tree resin
 
Organic coconut oil