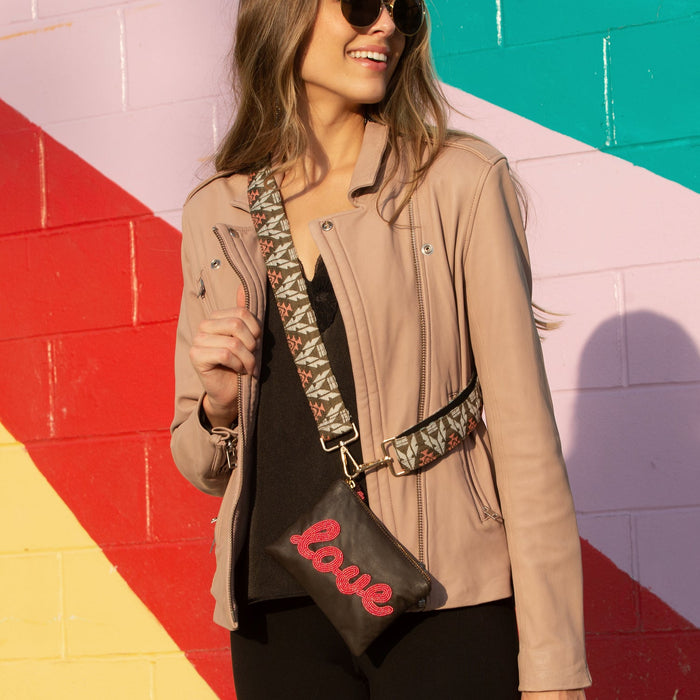 Sidney Byron Leather Mini Clutch with "Love" Beading in Brown
Original price
$0.00
-
Original price
$0.00
A Little Love Goes a Long Way.
LOVE Mini Clutch in Brown: A Dash of Affectionate Style

In a World that often whirls in a frenzy, revel in the embrace of affectionate style with our LOVE Mini Clutch in brown. Designed to hold your phone, loose coins, cards, and treasured items, this accessory seamlessly blends function with sentiment. Elevate your every day with a touch of love, demonstrating that even the tiniest details can be imbued with boundless affection.  Carry your phone, loose coins, cards, and trinkets in our premium leather "love" Mini Clutch in Brown. Clip it to a strap and make it a mini crossbody or slide it into a pocket as a reminder to spread love wherever you go.

Revitalize Your Style Effortlessly

Rediscover your style effortlessly with our Love mini clutch designed to complement and refresh. Breathe new life into your existing favorites, this accessory serves as a catalyst for change. Embrace the comfort and beauty it offers, and allow your style to evolve alongside it. In the ever-evolving landscape of fashion, there's always room for innovation, and our accessory paves the way for countless avenues of chic comfort and boundless beauty.
Hand-beaded script "Love" on one side of the bag
Can Be Used as a Coin Pouch or Small Clutch Purse
Top zippered opening with tassel
Bag Measures 6.5" long x 5" high
Does not include the crossbody guitar strap
Made in India from 100% premium leather
Key Product Features