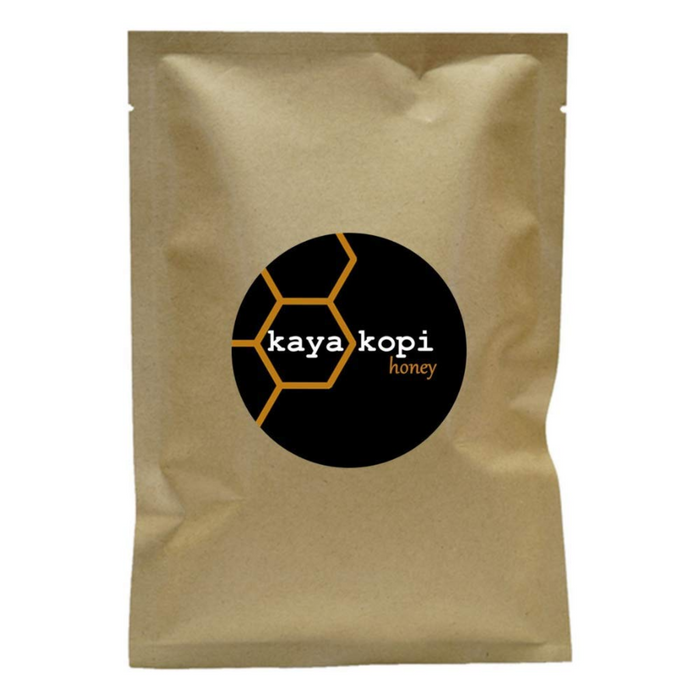 Premium Kaya Kopi From Indonesia Wild Palm Civets Process Arabica Whole Coffee Beans
Original price
$0.00
-
Original price
$0.00
About Kopi Luwak: To produce Kopi Luwak, coffee berries are eaten by wild Luwak cat. In the stomach of these animals, the berries encounter proteolytic enzymes, which react with the coffee bean to remove acidity and change the flavor profile. After the Luwak excretes the beans, the farmers from Kaya Kopi collect them. Then, the outer layer of each bean is removed, and the beans are carefully clean, sun-dried and roasted. By the time you receive your Luwak coffee, it is 100% clean and safe to consume. Noticeably not bitter, Kaya Kopi Luwak is intensely aromatic with a complex flavor profile that is smooth, earthy and sweet with a hint of chocolate. It is a taste no coffee fan should miss. There is no need for sugar or other ingredients to cover the natural bitterness of coffee.  
Kaya Kopi Luwak starts its life at 4,000 feet (1,200 M) above sea level in the heart of the Pangalengan Highlands of West Java, Indonesia
Kopi Luwak coffee is the ideal drink for visits from special guests, to relax, or just to enjoy the perfect taste of the best coffee available. Please note: 100% of the coffee from Kaya Kopi comes from free-range wild Luwaks living a healthy life.
We don't think any animal should be harmed because of us! Further, Kopi Luwak from wild civets tastes much better than from caged animals. This is because the free-living Luwaks eat only the ripest berries and also have a proper diet which maintains the right enzymes in their stomach to improve the coffee taste.
Kaya Kopi Honey (Luwak Enzymatic Process) Kaya Kopi Honey starts its life from the very same beans that would have been ingested by wild Asian Palm Civets. However, instead of the Luwak cats eating the berries, our farmers collect the beans. The finest beans are collected and then undergoes a floating selection process, which leaves only perfect beans of the same density and ripeness. Next, the beans are pulped and dried in a greenhouse for 20 days while undergoing an enzymatic and fermentation process. This process utilizes organic local honey as a catalyst and mimics the process of digestion that occurs in the stomachs of the civet cats. The final result is an exceptionally flavored coffee with an astounding aroma profile.  
Kaya Kopi Honey is an ideal drink (or gift) for those looking to experience a truly unique coffee experience.
Kaya Kopi Honey is slightly darker than traditional Kaya Kopi Luwak and packs a more floral note due to the honey process.
Additional Details Kaya Kopi Honey coffee is perfect for a gift for coffee lovers and coffee connoisseurs.
The 100-gram bag makes about 10 cups of 4 oz coffee. The taste is overflowing with flavor and aroma, popping off the tongue with freshness but still with a medium and lasting body. Kaya Kopi is 100% committed to animal welfare, environmental conservation, and community development. We never cage Asian Palm Civets.