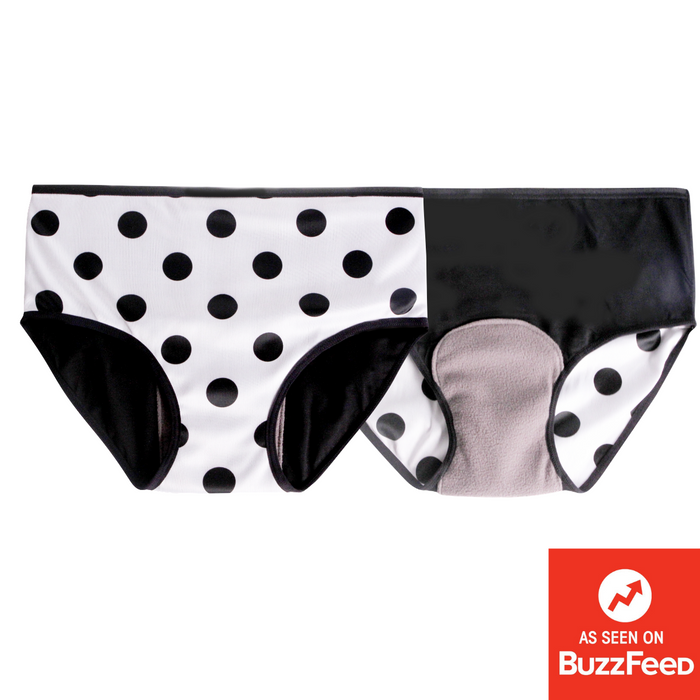 Menstrual Period Panties Leakproof Briefs Protective Underwear Easy Clean - Polkadot (Small)
Original price
$0.00
-
Original price
$0.00
Women's Leak Proof Period Panties Padkix Protective Menstrual Underwear Easy Clean
Dual-Layer underwear with the built-in period absorber.
Padkix is composed of polyester for the outer layer, cotton for the inner layer, and a combination of bamboo microfiber and cotton for the absorber.
Some past users and customers have said that Padkix can last up to 6 to 8 hours on a good day but Padkix's absorbency really depends on how heavy your flow is. Please acquaint yourself with the product by testing it first (ideally at night time) before trying it when you're out and about
3 x more absorbent than a regular disposable pad!
Made with high-quality, leak-free fabric.
Allows you comfort and security wherever you may go!
As featured in Buzzfeed, Bloomberg, The Huffington Post, and more!