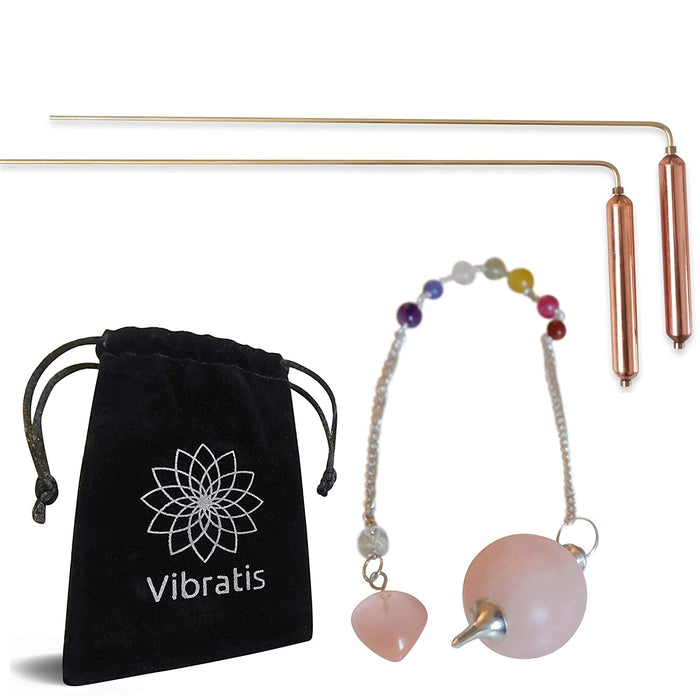 Dowsing Rods with Copper Handles Premium Quality Divining Rods - Dowsing Rose Cristal Quartz Pendulum Included - Varillas de Radiestesia
Original price
$25.00
-
Original price
$25.00
? DOWSING RODS: Professional Divining Rods Perfect For Water, Gold, Metals, Treasure Finding, Ghost Hunting
? DOWSING PENDULUM: Pendulum Adapted For All Kinds Of Dowsing Practices & Paranormal Uses (geobiology, Astrology, Search For Objects Or People).
? PERFECT DOWSING PACK: for for beginners, as well as for more experienced Radiesthesists
?? ECO-FRIENDLY: We Compensate The Carbon Emissions Caused By The Transport Of The Dowsing Rods With Our Reforestation Program!
?? MONEY BACK GUARANTEE: Get Refund if you're not satisfied with your Divining Rods ??