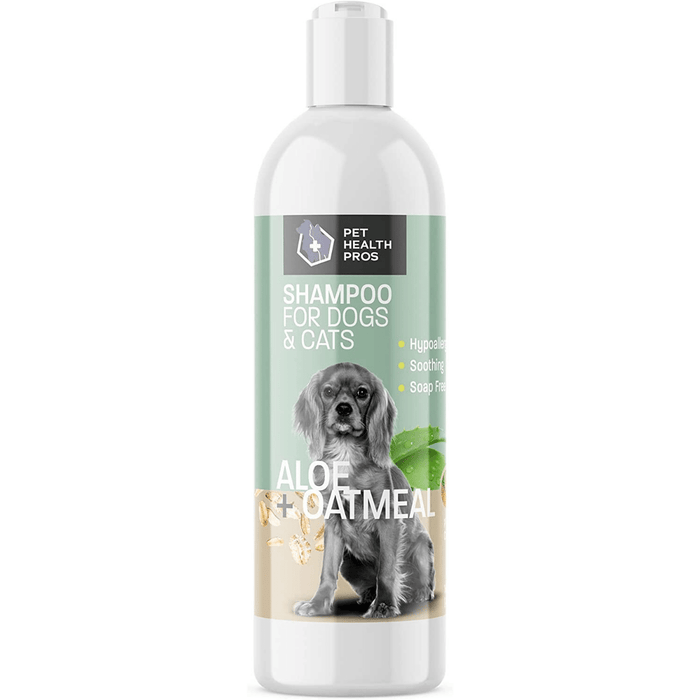 Pet Health Pros Aloe & Oatmeal Shampoo for Dogs and Cats; Hypoallergenic and Moisturizing Components; Combats Allergies and Itching; Moisturizes; Size: 16oz, Scent: Pina Colada
Original price
$0.00
-
Original price
$0.00
Introducing Pet Health Pros Aloe & Oatmeal Shampoo, perfect for refreshing your dogs and cats. This hypoallergenic pet shampoo is carefully designed to be skin-friendly and is soap-free to avoid any skin discomfort. Specially made to combat allergies and itching, our pet shampoo is easily one of the most efficient in the market. Addressing skin discomforts, it offers your pet the much-needed sensation of soothing relief. 
Our shampoo doubles up as a conditioner too, deeply moisturizing your pets' skin and coat. After a wash, you'll notice a healthier, softer, ultra-clean coat on your beloved pet. The delightful Pina Colada scent, leaves your pet smelling charmingly fresh and clean. 
This superb pet shampoo comes in a large 16oz bottle for multiple pet grooming sessions., You can always trust the quality and safety of our products, all of our products are made in the USA. Give this Aloe & Oatmeal pet shampoo a try and indulge your pet in the finest bathing experience.
Key Product Features
Sensitive Skin Friendly; soap-free and hypoallergenic - making it safe and gentle for your pets' skin
Efficient at combating allergies and irritation; contains properties to soothe your pet's skin discomfort
Moisturizing shampoo and conditioner in one; leaves the skin and coat of your pet feeling soft and healthy
Pleasant Pina Colada scent; gives your pet a fresh and clean fragrance
Homegrown in the U.S., Proudly made in the USA ensuring your pet's safety and product quality