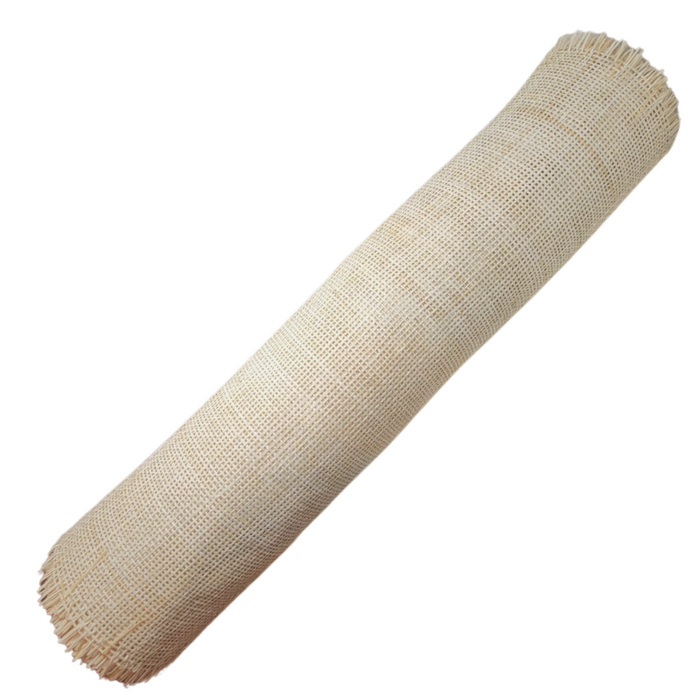 36" Wide Semi-Bleached Rattan Square Cane Webbing Radio Mesh Caning Material For Chairs, Cabinet, Door -Open Weave Wicker Woven Rattan Sheets
Original price
$0.00
-
Original price
$0.00
Discount Trends Natural Rattan Sheet Square Weave Radio Mesh 36 inches wide is various lengths.
In this listing is for Natural Radio weave, brown color, rattan cane has a width of 36", length cut to different sizes.
Our rattan cane is hand-woven, carefully, and meticulously crafted. Rattan is grown and exploited from the mountains in Vietnam. Rattan is known to be a natural material that is easy to use to make your own. You can use the rattan material to make rattan chair, cane chair, rattan dining chair, rattan chairs for living room, rattan cabinet, high back wicker chair,...
Currently, it is very popular in interior design, home decoration, it will make your space more luxurious. Because cane webbing is a natural product, we do not use any chemicals.
Before shipping, we will pack the webbing with newspaper and plastic.
Strong and durable premium rattan threads is great for creating furniture that can last decades. Neatly braided with no loose ends.
For making rattan chair, rattan furniture like beds and cabinets, rattan trays or any home decor.
Rattan is grown and exported from the mountains in Vietnam, so rattan cane is a sustainable material.
It is Natural Rattan, the color is brown (natural)
30 Day Return Policy, customer satisfaction is a priority.