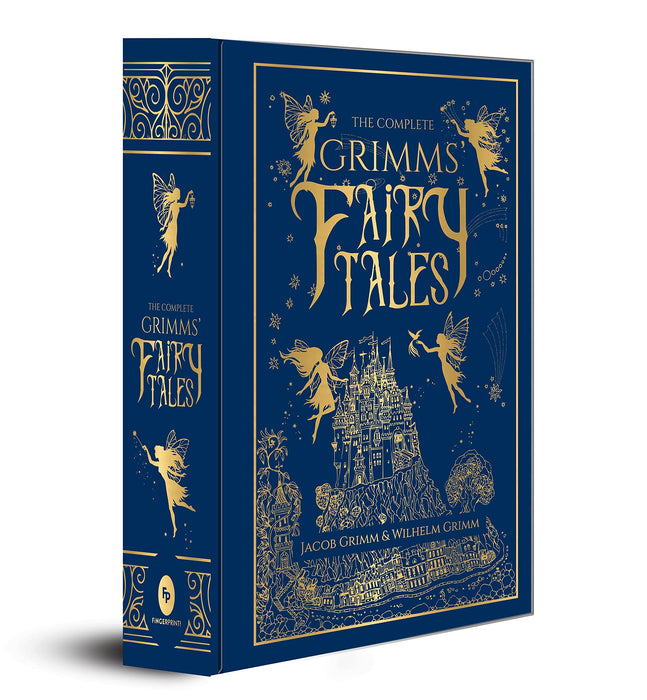 The Complete Grimms' Fairy Tales (DELUXE HARDBOUND EDITION) Hardcover
Original price
$0.00
-
Original price
$0.00
The fairy tales written by the Grimm brothers have had a grip on the popular imagination for more than a century, ever since their initial publication. There is boundless magic and wonder in these tales, as is evidenced by their constant retelling through adaptations into films, theatre, opera, animations, and other cultural forms, along with their place in the tradition of oral storytelling. Bringing together a timeless collection of tales both for children and adults, this beautiful leather-bound edition holds a treasure trove of two hundred fairy tales and ten children's legends, translated from German by Margaret Hunt. Among these, you will find the enchanting stories of Cinderella, Hansel and Gretel, Little Snow-white, Rapunzel, Rumpelstiltskin, and many, many more.
About the Author
Jacob Ludwig Carl Grimm (1785-1863) and Wilhelm Carl Grimm (1786-1859) were born in Hanau, Hesse-Kassel, Holy Roman Empire (present-day Germany). After completing school, they joined the University of Marburg where they studied law. They also grew interested in folk poetry, philology, and history, and began studying medieval German literature. In 1812, they published the first volume of their classic collection, with 86 folk tales, titled Kinder- und Hausmärchen (known as Children and Household Tales in English). Unlike romantic, poetic fairy tales, these tales were as beautiful as they were violent and frightening, presenting life as it was. This volume was criticized as it was considered unsuitable for children. The second edition of Children's and Household Tales, commonly known as Grimms Fairy Tales, had a total of 170 tales published in three volumes. In every successive edition, which was elaborately illustrated, stories were revised, added, and subtracted. The seventh edition published in 1850 had a total of 211 tales.
Note: These books are slightly used. Please manage your expectations.