Additional Features: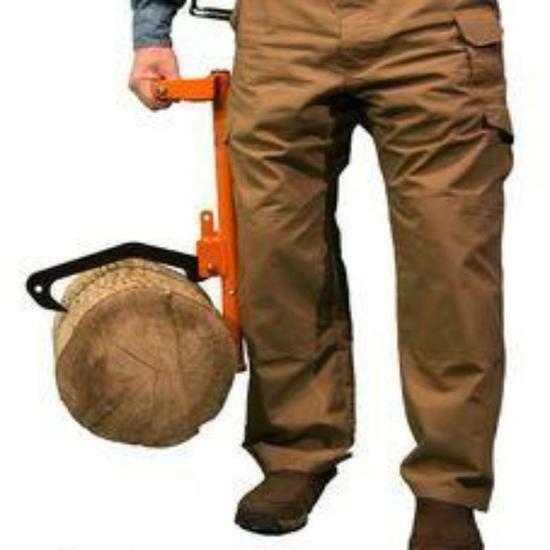 Brush and Tree Debris Hauler - Consolidate treetops or multiple branches together with the Hauler's hook, before dragging them off to a central location.
The Hauler also helps put some distance between your hands and the potentially dangerous snakes, spiders, and other critters who may be hidden in brush and woodpiles.
Easily pick up stove length log rounds without bending over. Carry them balanced by your side in either hand, with a clear view of the path ahead.
 The Hauler greatly assists with a horizontal log splitter or dragging larger log rounds to a vertical splitter, all while keeping your hands safely away from the moving block and wedge.
The wide beveled base and laser-cut steel hook combine for an aggressive bite and very stable grip on the log while rolling and lifting it.
The Hauler is the base platform for the LogOX 3-in-1 Forestry Multi Tool. Adding the LogOX cant handle and timberjack attachments (sold separately) creates a force-multiplying system.
Weighs 6.0 lbs. with a Hi-Vis orange powder coat finish.
 Lifetime Manufacturer's Warranty against defects.  
 Proudly Made in USA.